VATprism is a data explorer for VATSIM, the Virtual Air Traffic Simulation Network. VATprism allows users to explore available ATC services, connected pilots, Airports, Flight and Upper Information Regions and more!
View the Project on GitHub marvk/vatprism
Streamers
VATprism will show users which clients are streaming on Twitch.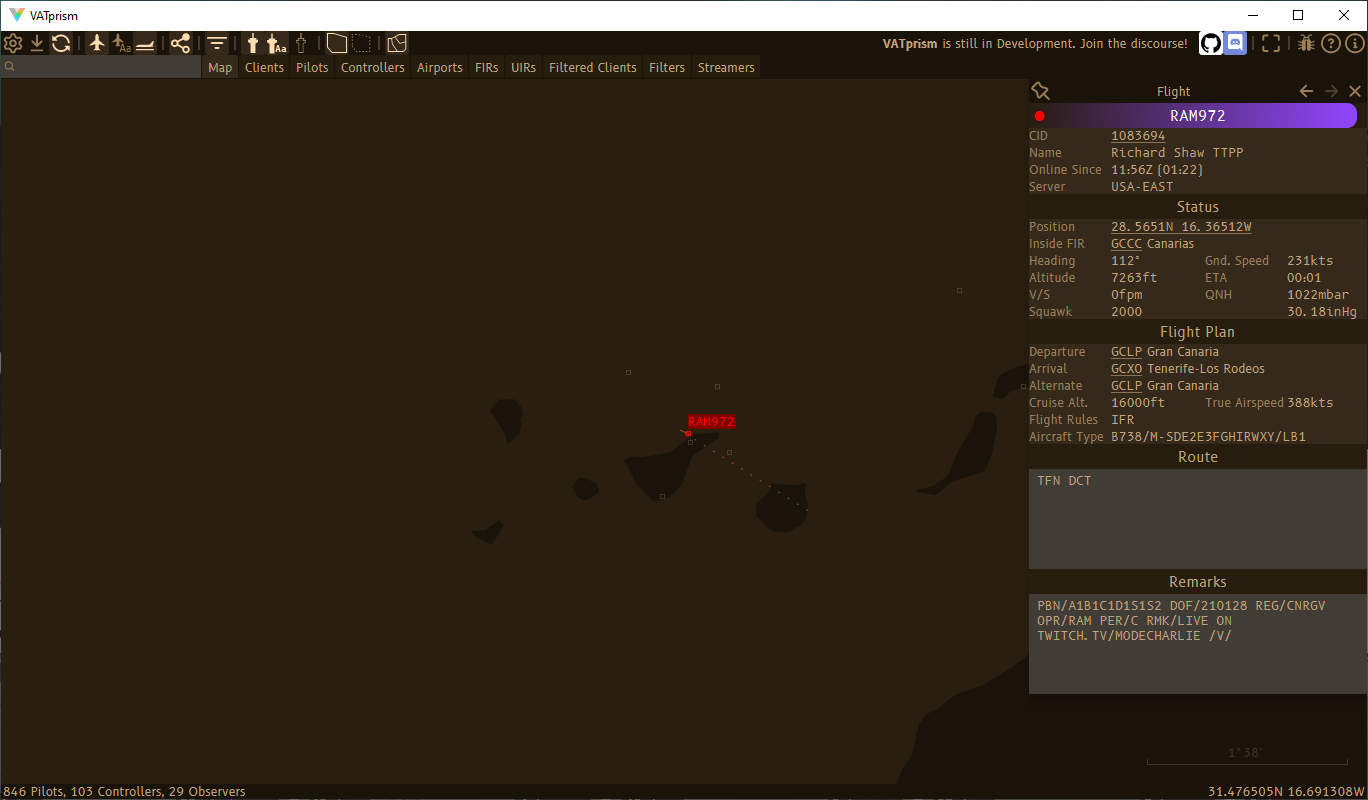 Want to make sure you show up?
Simply put twitch.tv/<your-username> or twitch.tv <your-username> in your remarks and VATprism will automatically add a link to your Twitch stream to your pilot view and will add you to the streamers table.